TRIPLE MAGNESIUM TABLETS
Description

TRIPLE MAGNESIUM features three select forms of bioavailable magnesium, providing multi-action support for neuromuscular function and recovery. Magnesium is also used to support the recovery phase after physical activity, including muscular aches, pains, cramps and spasms.
Key Features

Three specific forms of magnesium for absorbability.
Supports muscle health.
Reduces muscle cramps.
Developed with magnesium glycinate dihydrate to relieve sleeplessness.
Supports nervous system health.
90 film-coated tablets

A Product Fact Sheet is available for download above.
Ingredients

Each film coated tablet contains:

Magnesium citrate - 161.81 mg
equiv. elemental magnesium - 25 mg

Magnesium amino acid chelate - 525 mg
equiv. elemental magnesium - 105 mg

Magnesium glycinate dihydrate - 213.68 mg
equiv. elemental magnesium - 25 mg

Total elemental magnesium - 155 mg
​
How to use

Adults: Take two (2) tablets per day with food or as directed by your healthcare professional.

If symptoms persist, consult a healthcare professional.
Vitamin supplements should not replace a balanced diet.
Do not use if seal is broken. Store below 30˚C.
Dietary

Vegan.
Free from gluten, dairy, nuts and egg.
Contains soy derived substances.
Testing Certificate

TRIPLE MAGNESIUM is Informed Sport Certified.

To obtain the relevant Batch Certificate for this product, head to our Batch Certificate Library and search for your product's batch number to find the corresponding certificate.

For any questions in relation to our certified products, please email customer_care@pillarperformance.com.au
Frequently Asked Questions
Why is PILLAR magnesium different?

Most athletes have supplemented with 'Magnesium' at some point in time - often trying to support sleep, muscle recovery or to fix cramping issues - yet almost all have failed to find any noticeable benefit and thus stopped. The problem is these athletes are using products not designed for them. Pharmaceutical companies have always focused on mass sedentary populations, thus the 'forms' of magnesium and the potency within the formulations are not solving the need states of endurance athletes. PILLAR's Triple Magnesium range was purposefully curated to support sleep and muscle recovery for endurance athletes. Using leading sports science research, a selection of the most bioavailable forms of magnesium were formulated at appropriately high potency. While the pharmaceutical industry focuses on a sedentary demographic, PILLAR unapologetically supports performance outcomes.
Do endurance athletes require more magnesium?

Athletes require more. Full stop. Just like macronutrients; protein, carbohydrates, and fats, are required at greater levels for athletes. This same exists for micronutrients. Magnesium is depleted through sweat, urination, and lipolysis; all incurred at greater levels when undertaking endurance exercise. Therefore, those participating in endurance sports need to be aware that they deplete magnesium at far greater rates than sedentary people
How does magnesium aid sleep?

Magnesium is the vital micronutrient to support sleep as it is a cofactor in the hormone synthesis of serotonin which the brain transforms into melatonin.
What is magnesium (bis)glycinate?

Magnesium Bisglycinate is the combination of Magnesium bound to the amino acid, Glycine. Glycine works synergistically alongside many neurotransmitters – like GABA –to promote sleep and speed up the recovery process. It is well-tolerated and well-absorbed, unlike other forms of Magnesium (such as the cheaper, more commonly found Magnesium Oxide). For this reason, it is also far less likely to cause laxative effects or gastrointestinal stress.
When is the best time to take magnesium for performance outcomes?

The inclusion of magnesium Bisglycinate in TRIPLE MAGNESIUM, in addition to the other highly bioavailable forms, means this product supports the nervous system and helps with sleep, muscle relaxation, and overall recovery. This makes it best suited to take in the evening, about an hour or so before bed for most people.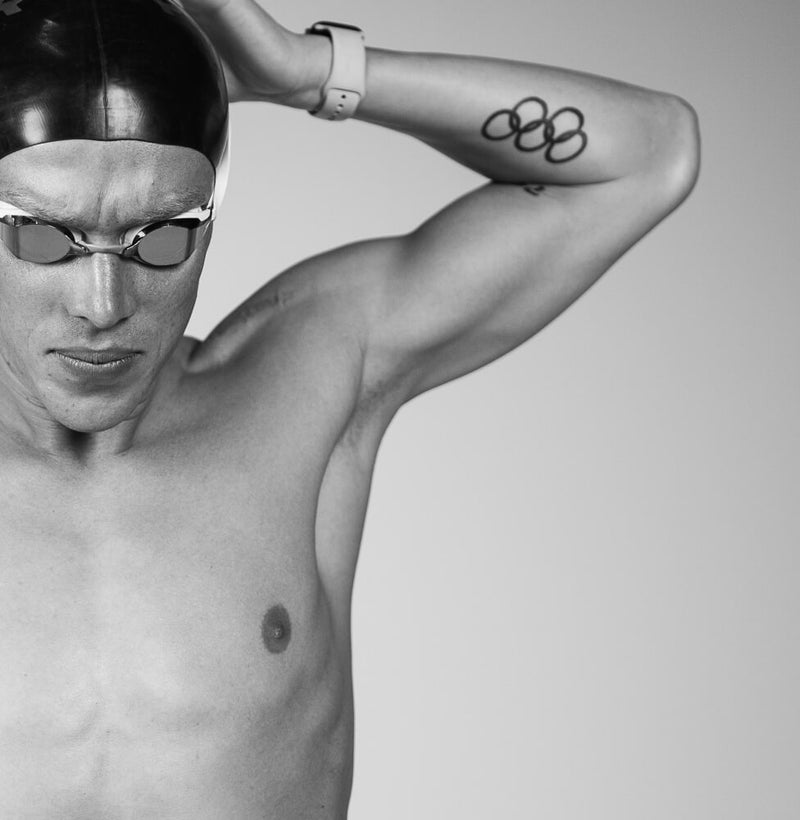 Definite improvements noted
I won a pack of Pillar Performance goodies at an OnRunning event and have subsequently ordered more of the magnesium tablets. Having recently been run down with Covid and colds the magnesium has made a huge difference to my overall feeling of well-being as well as a noticeable better sleep pattern. Would recommend.
Triple strength magnesium
I have been taking the TSM tablets for almost 2 week now & I am having the best sleep of my life! I also went back to Pilates after 3mths recovery from surgery & pulled up with a little DOMS on the 2nd day but I should have been in a world of hurt. This is not the first time I have taken magnesium, I have tried many brands & Pillar TSM is by far the best I've had. Hard to find the tablets in Perth but Nutrition Warehouse got them in from a Melb store for me. I will now subscribe.
amazing results
please get them restock in Australia! I'm a loyal customer and can't find it anywhere.. not even online here!
Love these!!! Never slept better
I really want to review this but I already called out how amazing it was in the Motion Armoir review and can't remember what I typed. Go read that instead.
Simple enough, no nasty after
Simple enough, no nasty after taste or repeating for the rest of the day.