ULTRA OMEGA
Description

ULTRA OMEGA has been developed with highly concentrated omega-3 triglycerides to provide intense support for joint mobility, mild joint inflammation and aches and pains relief.

Great for general well-being, ULTRA OMEGA also supports cardiovascular health and cognitive function.

A market-leading fish oil formulation, ULTRA OMEGA can support increased training loads and help promote faster recovery – widely used in high performance environments for day-to-day recovery from a tough session, or for specific outcomes in rehab.

ULTRA OMEGA is also flavoured with natural orange oil to avoid any fishy smell or aftertaste.
Key Features

Triple strength concentrated omega-3.
Supports joint mobility.
Relieves mild joint inflammation.
Relieves mild joint aches and pains.
Supports cardiovascular and cognitive health.
Natural orange oil flavoured.
120 soft gel capsules.
Ingredients

Each soft-gel capsule contains:


Concentrated fish omega-3 triglycerides - 1500mg
Eicosapentaenoic acid (EPA)
 - 540 mg
Docosahexaenoic acid (DHA) - 360 mg
How to use

Adults: Take 1 capsule a day with food for general wellbeing; Take 1 capsule twice a day with food for cardiovascular health; Take 1 capsule 3 times a day with food for mild joint inflammation; or as directed by your healthcare professional.

If symptoms persist, consult a healthcare professional.
Vitamin supplements should not replace a balanced diet.
Do not use if seal is broken. Store below 30˚C.
Dietary

Free from gluten, dairy and nuts.
Contains soy derived substances.
Testing Certificate

ULTRA OMEGA is Informed Sport Certified.

To obtain the relevant Batch Certificate for this product, head to our Batch Certificate Library and search for your product's batch number to find the corresponding certificate.

For any questions in relation to our certified products, please email testing@pillarperformance.com.au
Frequently Asked Questions
What are omega-3 fatty acids?

Omega-3 fatty acids are polyunsaturated fats. Two types of omega-3 in particular are plentiful in oily fish: EPA (Eicosapentaenoic Acid) and DHA (Docosahexaenoic Acid), which are the most thoroughly researched omega 3s.
What's the difference between EPA and DHA?

EPAs (Eicosapentaenoic Acid) main function is to produce chemicals called eicosanoids, which help reduce systemic inflammation. EPAs have also been shown to help reduce symptoms of depression, as well as help manage cholesterol, triglyceride and blood pressure levels. DHA (Docosahexaenoic Acid) makes up about 8% of brain weight and contributes to brain development and function. ​​
How does omega-3 support brain function?

Omega-3 fats are important not just for the brain, but are key in heart, eye, joint and skin health too. The brain is an interesting one, being made of 60% fat it's easy to see the importance of omega-3 fats in brain cognition, visual signalling, reaction times and even mood.
How does omega-3 reduce inflammation?

Omega 3 fats reduce inflammation by counteracting free radicals which have the potential to damage cells. Exercise though also produces free radicals – which are an important part of adaptation – but in excess can also cause damage, ongoing soreness and pain.
What's the best time to take omega-3 for performance outcomes?

The benefits of fish oil come from longer term and consistent use. They can be taken any time of day, but the fats are best absorbed in conjunction with fats in a meal. Morning and evening meals make this easy and consistent.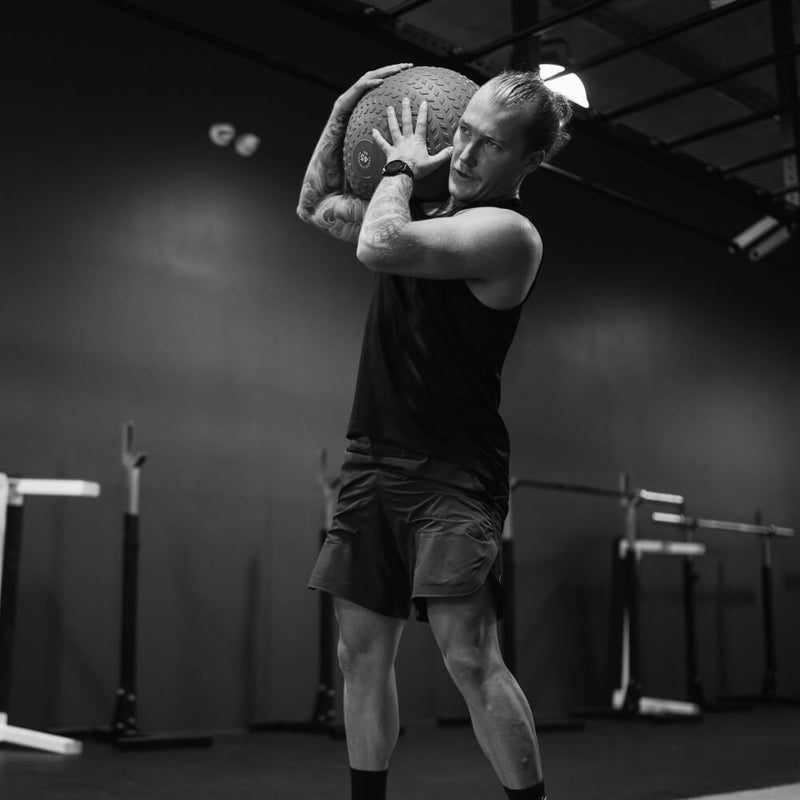 Great product and service
far better than store purchased options when looking for higher levels of DHA and EPA and a good price point
Great for dry eyes recommended by my optometrist
I was pleasantly surprised how the tablets were easier to swallow than I expected. I also love the fresh smell when you open the jar. I am starting to feel the difference with my dry eyes after a few weeks. They don't feel too dry especially when I am wearing contact lenses which is a huge win.
Great Omega 3 supplement
The Pillar concentrated Omega 3 is excellent for the amounts EPA and DHA. Very competitive price for what's on the market. Love that Pillar is Aussie owned
Fish Oil
The Fish oil is amazing.
I take it for my knee and other joints.
and
Pain has subsided.
Another Awesome product from Pillar
Another Awesome product from Pillar Performance
Sleeping better feel better