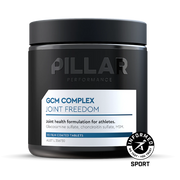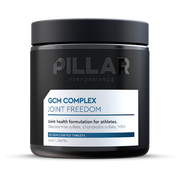 GCM COMPLEX
Description

A combination of clinically trialled doses of glucosamine and chondroitin with OptiMSM® Methylsulfonylmethane (MSM) to provide a triple action joint formula to relieve symptoms of mild joint swelling, pain and cartilage wear.

Hours spent pounding pavement or in the gym can have an impact on your joints over time, GCM COMPLEX has been formulated to address joint damage that is detrimental not only to your performance during workouts, but also everyday life.
Key Features

Developed with patented dimethyl sulfone – OptiMSM®.
High-strength glucosamine sulfate, chondroitin sulfate, MSM.
Enhances joint mobility.
Relieves mild joint pain and stiffness.
90 film-coated tablets.

A Product Fact Sheet is available for download above.
Ingredients

Each film-coated tablet contains:

Glucosamine sulfate sodium chloride - 942 mg
equiv. glucosamine sulfate - 750 mg


Bovine sodium chondroitin sulfate - 553.85 mg
equiv. chondroitin sulfate - 400 mg


Dimethyl sulfone (OptiMSM®) - 200 mg

*OptiMSM® is a registered trademark of Bergstrom Nutrition.
How to use

Adults: Take two (2) tablets per day with food or as directed by your healthcare professional.

If symptoms persist, consult a healthcare professional.
Vitamin supplements should not replace a balanced diet.
Do not use if seal is broken. Store below 30˚C.
Dietary

Free from gluten, dairy, nuts and egg.
Contains soy derived substances and traces of crustaceans.
Testing Certificate

GCM COMPLEX is Informed Sport Certified.

To obtain the relevant Batch Certificate for this product, head to our Batch Certificate Library and search for your product's batch number to find the corresponding certificate.

For any questions in relation to our certified products, please email testing@pillarperformance.com.au
Frequently Asked Questions
What are glycosaminoglycans and how do they help performance?

Glycosaminoglycans (or GAGs for short) are simply an umbrella category for a range of familiar compounds including collagen, hyaluronic acid, heparin and chondroitin. They serve a wide variety of biological functions, but most notably, serve as a key foundational player to musculoskeletal health – playing a pivotal role in the protection and maintenance of joints.
What is OptiMSM® and how does it work?

Methylsulfonylmethane (or MSM for short) is a proven bioavailable source of sulfur, important for several functions including the support of connective tissue, immunity, and metabolism. protects the body from oxidative damage by increasing the body's natural antioxidant capacity so that it can neutralise damaging free radicals. The decrease in inflammation and oxidative stress protects joints, helps the body recover from strenuous activity, boosts immunity, and helps athletes stay mobile.
Why does GCM COMPLEX have such large tablets?

GCM COMPLEX has one of the highest per tablet doses on the market, which means our tablets are larger than most. Our formulations have been developed to provide a clinical dosage of two (2) tablets per day, as opposed to three or four. Our tablets have been designed with a 'break bar' to allow a single tablet to be taken in two halves for easy consumption.
How are glucosamine and chondroitin good for athletes?

Glucosamine and chondroitin are components – or building blocks – of normal cartilage. Glucosamine is a substance found naturally in the fluid that surrounds your joints, while chondroitin is found in the cartilage around your joints – both substances play a role in keeping your joints cushioned and lubricated. A combination of these glycosaminoglycans are often supplemented by runners who develop issues in their joints due to the ongoing impact and frequency of training.
When's the best time to take GCM Complex for performance outcomes?

For optimal effect on joint pain and mobility, take two times per day with meals. For athletes, this is best paired with ULTRA OMEGA, to ensure omega-3s can assist in controlling inflammation and enhancing tissue repair.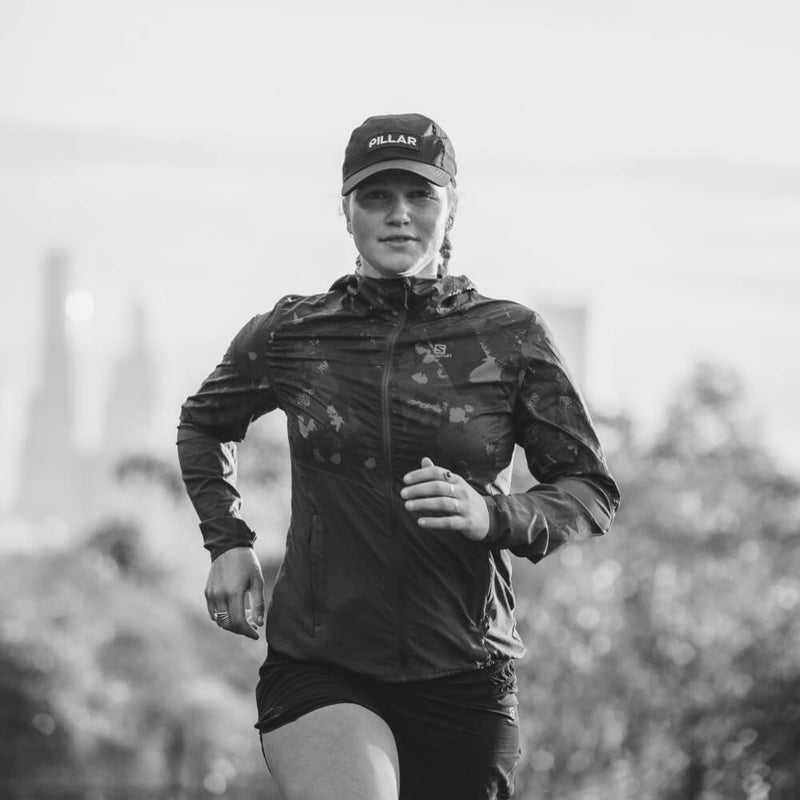 Great company and great products
Absolutely fantastic customer service, fantastic packaging and quick delivery.
I have only just started to use the supplements and am looking forward to feeling the benefits soon.
Vitamins
The Joint Vitamins are great.
I have had no pain in my knee.
From when I started taking the vitamins.
I can truly recommend Pillar.
I am 100% satisfied Thank
I am 100% satisfied Thank you
The best in the business !
Stumbled across this and was so glad I did ! I've suffered from joint mobility and stiffness for most of my life and was so surprised that there is a product out there that helps me get back onto the field and do what I do best ! I look forward to using PILLAR products in the future.